Koh Bulone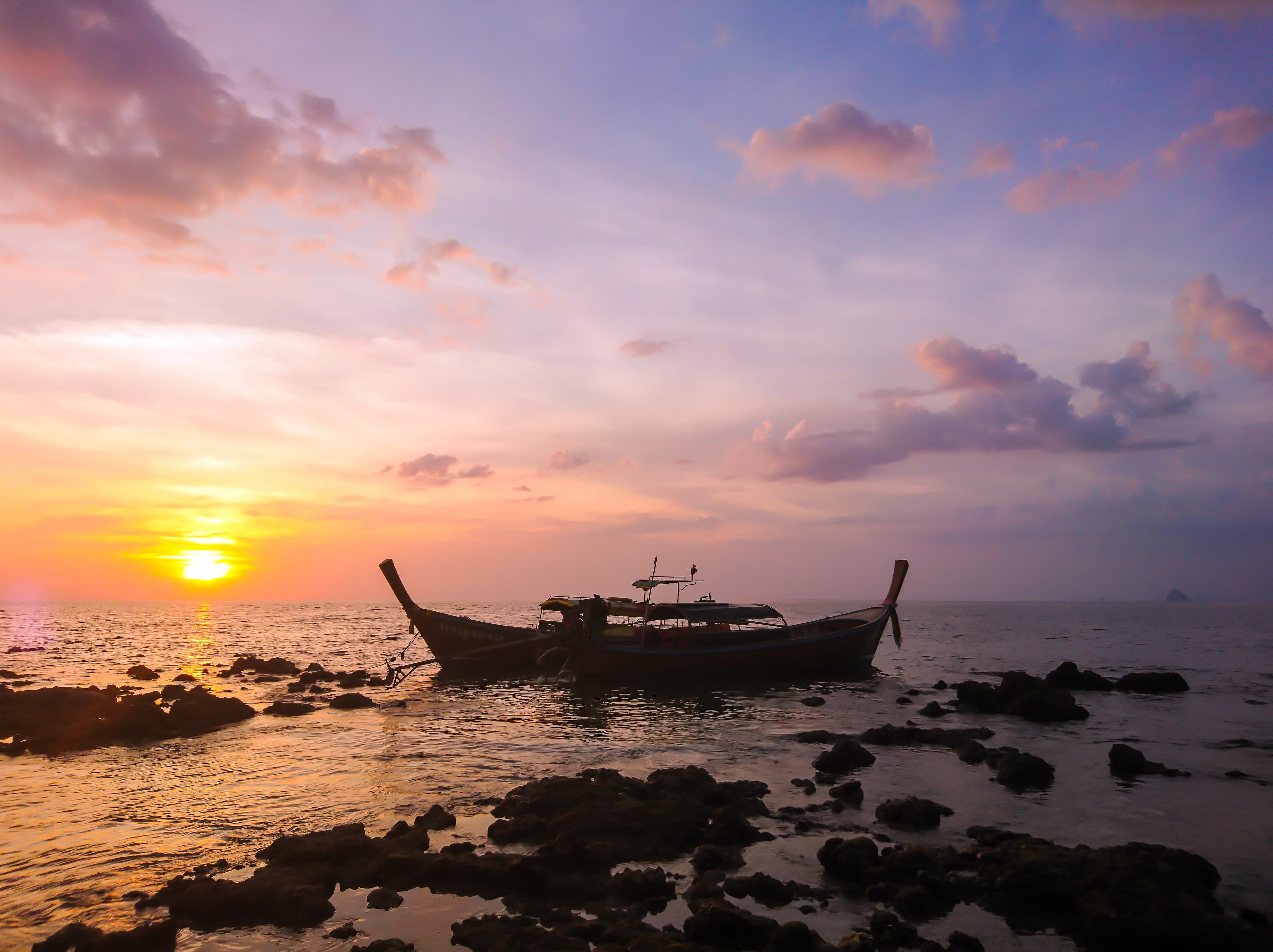 Koh Bulone
About Koh Bulone
Koh Bulone consists of no less than 8 islands such as Bulone Le, Bu Lone Don, Bulone Mai Phai. BuLone is part of the Mu Ko Phetra National Park. The center of the island is Bulone Le. There are many private resorts. The campsite is a beautiful beach resort. There is a walking path around the island. The west coast beach has beautiful sunsets. There are snorkeling and diving spots such as Koh Ayam and Koh Hin Khao. There are crabs on the beach at night.
Koh Bulon Don (Dangad) is the second largest island in the Bulone archipelago. It is currently in the care area of ​​Mu Ko Phetra National Park. However, on the island, there are more than 70 households of the Leurak Lawoi community. Those who came to live were the first group before the announcement of the establishment of the national park. Their main occupation is fishing.
White Stone Pile is a pile of rocks located near Koh Bu Lon Le. If viewed from the surface of the water, the bald peak of this rock that emerges from the water may look like an ordinary rock. But deep beneath the surface is another world that is jaw-droppingly beautiful. It is said that this place is an "unexplored paradise" with beauty comparable to Koh Lipe. There are 7 colors of soft coral, all of which can be captured in a single frame. There is also a field of sea anemones, clownfish and many aquatic animals, to the point that the TAT chose White Rock to be one of the 25 UNSEEN New Series. The story behind the struggle to protect the White Rock remains is equally interesting. Because in the past The Pak Bara deep sea port project plans to bring in 22 million cubic meters of sediment from channel digging. It was dumped at a point just 3 kilometers from the White Stone Pile. Every EIA and EHIA never mentioned this White Stone Pile.But with strong opposition from villagers, academics, photographers, conservationists, divers and many others. It caused this project to be delayed. Even though the project hasn't been completely abandoned yet. But still able to breathe new life into this special area.